Norwegian cruise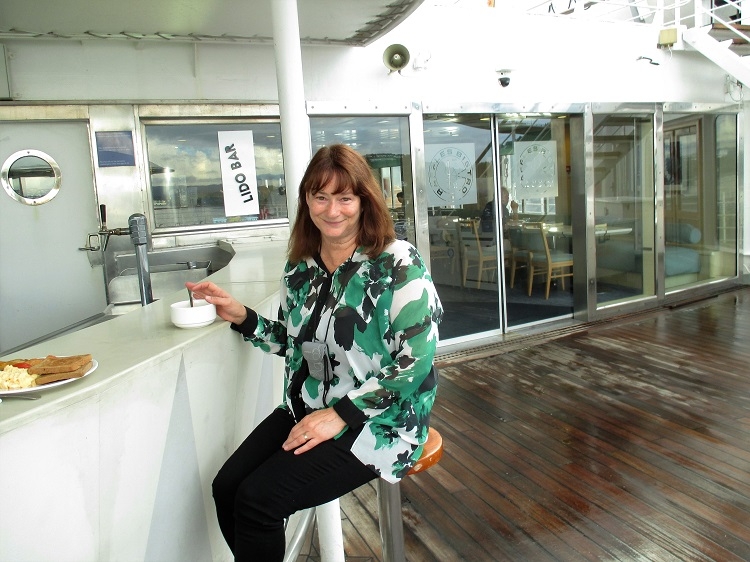 Norwegian cruise
My husband was unable to come on this trip with me so my friend Lin graciously stepped in to keep me company. It was fun from the drive up to London on National Express (we soon made an unbreakable rule of never sitting near the on-board toilet again) until the coach home seven days later.
We sailed from Tilbury to the Norwegian coast. Our ship, the Magellan, is one of the smaller breed of ships which means she can sail into ports bigger ships cannot reach, such as Eidfjord, the innermost part of Hardangerfjord.
We set out on a coach which took us past lakes and through tunnels blasted through mountains to the Voringsfossen Waterfall. As we drove higher the sky got lower and by the time we reached the top, we were in the clouds. We looked across to the Hardangervidda mountain plateau, Europe's largest plateau, from the edge the waterfall throws itself noisily into the Mabodalen Valley far below.
On the sea day home we really enjoyed the Cocktail Master Class - why is it always funnier when the bartenders drop the bottles? We had five cocktails; Singapore Sling, Tequila Sunrise, Long Island Ice Tea, Caipirinha and Mai Tai. They were all delicious, I had a favourite – I just wish I could remember which one.......